● ● ● ; ● ● ● ; ● ● ● ; ● ● ● /  W W W / w w w ;– /
About my Clint Eastwood dream. Sunday morning it was. So he was occupying my brothers' bedroom turned "Bed and Breakfast". He was in a light mood and at ease doing his own thing. At some point I see him go to the bathroom and take a bath with his clothes on and laughing. Like a real cowboy. Later he went to the kitchen and made an expresso using the traditional *moka* device (Richard Fernandez's *Stovetop Espresso* that is I read later in the day) but on the electric cooker which turned out messy. So I offered him to get a nespresso instead but I myself had hard time choosing the right button. But it was all in good spirit. Before I went to the kitchen, I was in my bedroom thinking about the prospect of having Clint Eastwood this close and accessible, a gift from God, what great reward to meet him and tell him in person about my search for Lou and the whole shebang… During the previous days, I had seen him (twice) on Fox and Friends, in great shape and look: trimmed beard + fancy cowboy satinlike suit. What the picture lacked was the legendary thin cigar, as seen on my famous by now **American Flag** painting — photo below; look around. As so often in my dreams, it stops right before I can reach the finish line but the message is unequivocal and worth some bragging. I even dreamt of Glenn Greenwald few nights ago. And although I didn't remember the details, I thought maybe God want me to know that he is or he could become a friend and ally. Better that way.
THE TWEETS (first comes first since previous post:)
RL: Hillary Inevitable? ip.rflaird.com/2014/06/16/hillary-inevitable/ 
MY FAMOUS AMERICAN FLAG PAINTING – A Lou Reed & Jean Michel Basquiat Portrait in Yankee uniform,- pic.twitter.com/b89BDt6PkP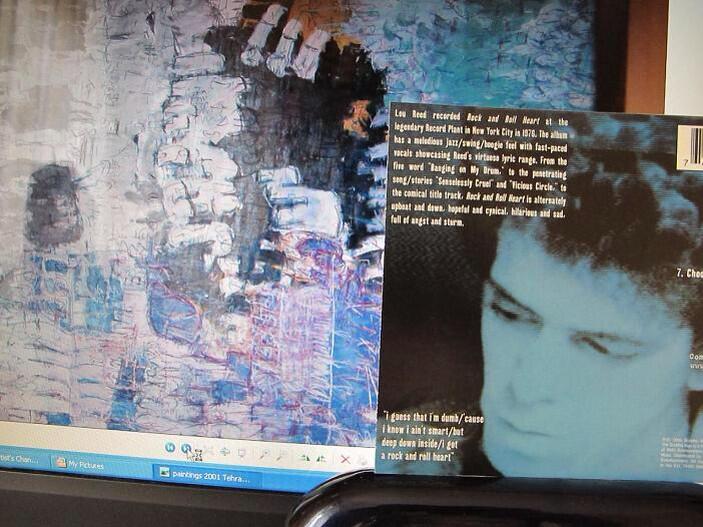 FROM THE FAVORITES THREAD:
WaPo Rains on Rolling Stones Parade in Tel Aviv bit.ly/1hiGw5x 
When it comes to the Constitution, let's go with the spirit of the Foundering Fathers.
New York Times Editorial Board: Republican Psychopaths are Smearing Bowe Bergdahl bit.ly/1kIN3FX 
Hillary Clinton: I Know What It's Like To Scrimp And Save When You're Down To Your Last 20 Million Dollars bit.ly/1qi8uyj 
My Latest @PJMedia_com 'Fiction as Truth'I discuss how the Obama admin does what it wishes, then says what it pleases bit.ly/1tYOelD 
WaPo Columnist Ruth Marcus Angrily Denounces Free Beacon's "WalkerGate" Scoop bit.ly/1xyDSxo 
More boring: one written *by* her. RT @rogerlsimon I can't imagine anything more boring than reading a ghost-written book by @HillaryClinton
Hillary's $200k corporate speeches are "capitalism"? Okaaaay. So what exactly is she selling?
"I didn't screw up, the people I hired screwed up so its their fault not mine. Understand?" – #Hillary2016
Barnhardt on the Obama Regime – A.) The Obama regime is the explicit, sworn enemy of the former United… tmblr.co/ZMzxby1IGoD9P 
Hillary: Concerns About Benghazi Are "Minor League," a "Distraction" bit.ly/1mzrjcB