❤❤ ❤❤ ❤❤
❤❤
❤❤
❤❤
Another classic encounter between Lou and the Australian press bit.ly/1x2LHtG 
Fake But Accurate: Neil DeGrasse Tyson Somehow Claims Vindication Even While Admitting Error bit.ly/YUXuyA 
Richard Feynman on "Cargo Cult Science" bit.ly/YWceNL
George W. Bush: The God That Named the Stars Said Something About My Brother Jeb Wanting to Be President bit.ly/1mWGva4 :
George W. Bush: The God That Named the Stars Said Something About My Brother Jeb Wanting to Be President
—Ace
Maybe that's not the actual quote, but I've been told by a bona-fide Scientist that we don't sweat details like facts and accuracy; the important thing is The Point of the talk.
And the point of this talk is that Jeb wants the presidency.
"I think he wants to be president, I think he'd be a great president. He understands what it's like to be president," Bush said in a Fox News interview. "He's seen his dad, he's seen his brother. He's a very thoughtful man and he's weighing his options."

…

"He, of course, was saying 'I haven't made up my mind,' and I truly don't think he has," he said. "I don't think he liked it that his older brother was pushing him."
So we have that goin' for us.
"@sdedition: I'm gonna need this to match the other two super deluxes! bit.ly/10ounEP  #TheVelvetUnderground"
Thank you @LouReed for the RT. Wrote *this* a few years ago which you might find interesting > bit.ly/wishlist_mal 
New Year 5775: Obama undoes the New Deal and Great Society bit.ly/ZIm0UA 
Belmont Club » The Anatomy of Surprise bit.ly/Z6mhzw 
School Board Tells Homeschool Family Their Curriculum Must Be 'Guided' by Common Core St http://canadafreepress.com/index.php/article/66432#.VC04DtX0BrM.twitter … … … …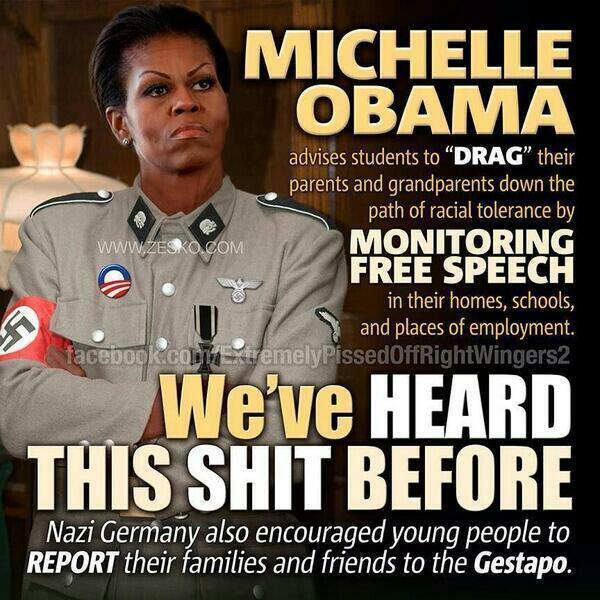 ●●●● ●●●●
●●●● ●●●●
●●●● ●●●●
(SORRY FOR THE QUALITY) . . . WELL, NONE OF THE PAINTINGS ARE FINISHED BUT AS PROMISED YOU CAN RECOGNIZE "THE (BIG) OBAMAS PORTRAIT WITH CROWN/HORNS." I'M IN NEED OF A MEGA DOSE OF GOOD NEWS BEFORE I CAN ADD THE FINISHING (BOLD) TOUCHES ON EACH ONE OF THEM. THIS IS *MY* PRICE, CALL IT A CURSE. BUT I GUESS YOU CANNOT CHEAT WITH THE TRUTH. REAL ART AIN'T CHEAP. CAPRICIOUS, JUST LIKE OUR GOD-WITHIN. OUR PRIVATE INNER COACH AND EYE.
TWITTER PROFILE:
■ ■ http://rflaird.com/2014/02/… | Johnny's Last Chance Garage | http://johnnyslastchancegar… ■ ■
http://sallysaidlou.wordpre…
LIVE TESTIMONY FROM OCTOBER 2013 AND BEYOND:
https://www.youtube.com/wat…
SEPT 28 2014:
♫ ♪♫ ♫ ♪♫ ♫ ♪ — (Suite) http://sallysaidlou.wordpre…
. . NOW YOUR TURN, CHARLOTTES — WHICH COINCIDENTLY RIMES WITH HARLOTS, NICE FEMALE DENOMINATION FOR ULTRA-HARRIER WOMANFOLKS, NOW THAT I THINK OF IT. BUT OF COURSE, IT'S ALL TONGUE-IN-CHEEK, I MEAN HALF OF YOU ARE NO CHARLOTTES!! THE OTHER HALF ARE JUST THAT. BUT WE ARE EAGER TO KNOW. . . / YOU… BETTER. . NOT.
●Message●to●all● http://sallysaidlou.wordpre…
About http://sallysaidlou.wordpre…
NEW TWITTER PROFILE
■ ■ http://rflaird.com/the-boom… | The Punk Testament | Johnny's Last Chance Garage | http://johnnyslastchancegar… ■ ■
© theLincolnBedroom @theWhiteCastle http://sallysaidlou.wordpre…
Who cares about Ebola, ISIS, and PC insanity? http://ip.rflaird.com/2014/…
(New Clue: Alfa on Who cares about Ebola, ISIS, and PC insanity? — That's Mrs IP FYI)
TBT: "You aren't afraid of the dark, are you?" http://sallysaidlou.wordpre…
— ACE: Gone Girl: Ben Affleck Gets Very Upset to Hear that Liberals Aren't Speaking Out Against the Darker Sectors of Islam http://bit.ly/1BTuEer
Belmont Club » The Betrayal of the Kurds and the betrayal of the West http://bit.ly/1tCxj7Y
RL: The Liberal Mask is Slipping http://ip.rflaird.com/2014/…
Michael Azerrad @michaelazerrad · Oct 8
Merrill Garbus (@tuneyards) podcast w/Laurie Anderson. Listen to these two powerhouses hit it off, it's delightful.
http://thetalkhouse.com/mus…
Belmont Club » The President as a Hallucination: hoping the president is not real http://bit.ly/1C3rcOC